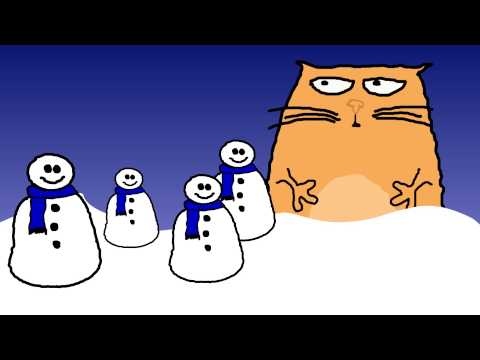 Work in Progress – "Let's Freeze Tuition Fees" an Animation by Geoff Peters
Here is a work in progress (not finished) animation that I am currently working on for my Motion Graphics class at Pull Focus Film School in Vancouver.
For the final version please click this link: geoffmobile.com/blog/lets-freeze-tuition-fees-final-version-an-animation-by-geoff-peters-of-vancouver-canada
Special thanks to our instructor Darren D. and everyone at Pull Focus Film School for your excellent instruction, inspiration, and support.
Please check out their courses and find out more info at:
pullfocusfilmschool.com
This video was inspired by my experiences at Simon Fraser University. When I started school in 1999/2000, the NDP Provincial Government of BC had a tuition "freeze" law in place where the universities were not allowed to raise tuition fees. Since this law has been removed, all universities in BC have raised tuition fees every year, making the average student debt upon graduation reach $27,000 in most recent years.
For more information about Student Debt in Canada please visit this website created by the Canadian Federation of Students:
www.debtsentence.ca/
Please note that I am *not* affiliated with the Canadian Federation of Students (CFS) and do not necessarily endorse their views or organization.
Here is the transcript for my film's voiceover:
Back in 2000, all the little snowman children played at school in the tuition freeze.
But our government decided to turn a tuition freeze into increasing tuition fees, every year.
Help Adrian the snowman grow to bring back the tuition freeze!
And let's free our little snowmen from their $27,000 DEBT sentence.
(final text)
Let's Freeze Tuition Fees!
Cheers!
Geoff
geoffmobile.com
Please subscribe :) youtube.com/geoffmobile
Technical notes:
Characters drawn in Photoshop using a Wacom tablet.
Animation and environment done in Adobe After Effects CS6.
Voiceover (me!) recorded in a noisy hallway with a Zoom H1 in 48khz 24bit and normalized in Audacity (not final audio mix yet).
Left to do:
-Detailed character movements and expressions
-Additional environmental effects (snow, sleigh)
-Music (film score, I will probably create it with my Roland Gaia SH-01 synthesizer)
-Audio environment (children sounds, cat noises (meow!))
Thanks for watching !!
Related Posts: