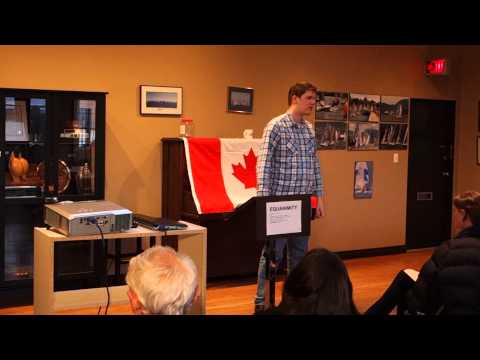 How Social Media is changing the Restaurant Industry – speech by Geoff Peters of Vancouver
Geoff Peters from geoffmobile.com speaks on how Social Media is changing the restaurant industry. At the end of the speech Geoff hosts an Interactive Q&A session.
Please subscribe :) youtube.com/geoffmobile
This speech, from the Toastmasters Speaking to Inform Manual (Project #4 – A Fact Finding Report) was presented to Vancouver Toastmasters Club 59 on Monday April 22nd 2013.
Please visit our Vancouver Toastmasters Club 59 website at:
tmclub59.com
For more information about Toastmasters please visit toastmasters.org
Technical notes:
Camera: Sony Cybershot Rx100
Audio: Zoom H1
Edited with Audacity and Adobe Premiere Pro.
Related Posts: