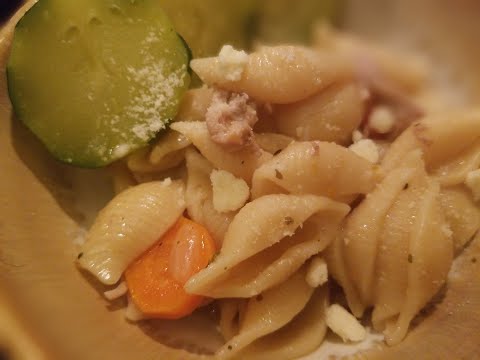 360 Chef: How to make Instant Pot Chicken Pasta with carrots and red wine + Steamed Zucchini Recipe
This is a 360 Video! Move your phone/tablet to explore or drag the screen on a web browser :)
Using a 360 camera, I show how to make a delicious pasta dish with chicken thighs, carrots, onion, garlic, and red wine, with a side of steamed zucchini. This video is filmed using the Insta360 One X 360 camera on a stationary light stand.
Please subscribe :) youtube.com/geoffmobile
Chicken Thighs with Pasta with carrots and red wine + Steamed Zucchini – Geoff's recipe
Ingredients:
1 tablespoon extra-virgin olive oil, or olive oil non-stick cooking spray
4 boneless chicken thighs (preferably Organic), trimmed of fat
1/2 teaspoon sea salt / kosher salt
1 teaspoon freshly ground black pepper
1 medium onion, diced
3 garlic cloves, minced
500g bag of dry Rotini pasta (or other type of pasta of your choice)
1½ to 2 cups chicken stock
1 teaspoon dried oregano
1 lemon (preferably seedless and Organic), cut into 8 wedges
3 or 4 carrots, chopped into discs
2 zucchini (For Steaming on side)
Important Note: Please do *not* stir the pot after adding the dry pasta. Keeping the dry pasta on top without stirring, is a good way to prevent the dish from burning on the bottom.
Just comment below or send me an email if you'd like the recipe in text form, and I can email it to you. Feel free to email me at geoff.peters@gmail.com Cheers!
Geoff filmed this 360 video, a 360 degrees vlog video, using his Insta 360 One X Camera in Vancouver, BC, Canada, using the camera on a light stand tripod.
Filmed with Insta360 One X in 5.7k resolution using manual video exposure, ISO 800, Shutter 1/60, and F2.0 (fixed aperture), and the Incandescent white balance preset. Shot without using LOG mode. White balance was adjusted on a white piece of paper using Adobe Premiere. Edited in in Premiere.
I used manual exposure, ISO 800, Incandescent White Balance, and Shutter 1/60 (to follow the 180 degree rule). In Adobe Premiere, I just used the basic color corrector to adjust the white balance against a white piece of paper in the video. The audio is directly from the camera with no adjustments. When I am standing right next to the camera, the audio is quite good. The only problems start happening when I turn on the Induction Range stove, which seems to cause the magnets in the microphones to introduce a crackling sound. This is probably going to happen with any kind of microphone, as the stove uses magnets to heat the pot and the magnetic field does extend around the stove. I'm impressed with the video quality – everything is very clear, and there is no noise in the shadows. The trick here is to not use the LOG mode, as color correcting the LOG footage introduces a lot of noise and degrades the image a lot.
Thanks for watching! Cheers, Geoff
Curious how I made this video? Look no further. I have explained how to do it in some easy tutorial videos. Here are the links to my 360 Video Editing tutorial video:
How to Edit 360 video in Adobe Premiere and upload to Youtube
www.youtube.com/edit?o=U&video_id=wO7FNAnqkH0
Notes:
Best viewed using headphones, and the Oculus Quest, HTC Vive, Zeiss VR One Plus, or the Samsung Gear VR
Also compatible with Google Cardboard
Thanks for watching!
Cheers,
Geoff
geoffmobile.com
Technical notes:
This 5.7k resolution video was captured using the Insta360 One X 360 camera. It was edited in Adobe Premiere Pro 2019.
Filmed with the Insta360 One X Camera
www.insta360.com/product/insta360-onex
Looks good viewed with Zeiss VR One Plus:
www.zeiss.com/virtual-reality/home.html
Also viewable in Virtual Reality with Google Cardboard
www.google.com/get/cardboard/
About 360 videos on Youtube:
support.google.com/youtube/answer/6178631?hl=en
More 360 videos from Youtube #360Video
www.youtube.com/channel/UCzuqhhs6NWbgTzMuM09WKDQ
Related Posts: