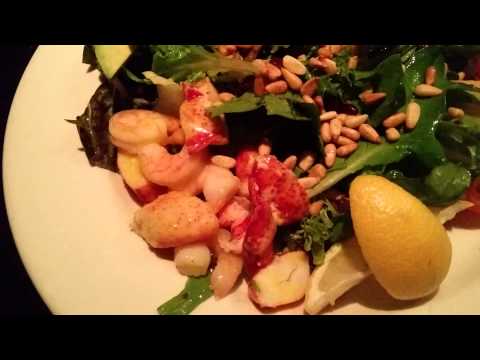 Seafood salad at the Keg Steakhouse and Bar in Vancouver Yaletown
Geoff from geoffmobile.com visits the Keg Steakhouse in Yaletown, downtown Vancouver BC Canada, for a delicious dinner seafood salad.
Please subscribe :) youtube.com/geoffmobile
Yaletown Keg | The Keg Steakhouse + Bar
1011 Mainland Street, Vancouver, BC, Canada
Restaurant phone: 604- 633-2534
www.kegsteakhouse.com/locations/yaletown-keg/
I liked this salad very much, it has a large amount of delicious lobster meat, as well as prawns. I like the pine nuts and the light dressing. Yum!
Thanks to the Keg for the delicious meal :)
Cheers and see you next time,
Geoff
geoffmobile.com
Technical notes:
Filmed on a Google Nexus 5.
Related Posts: