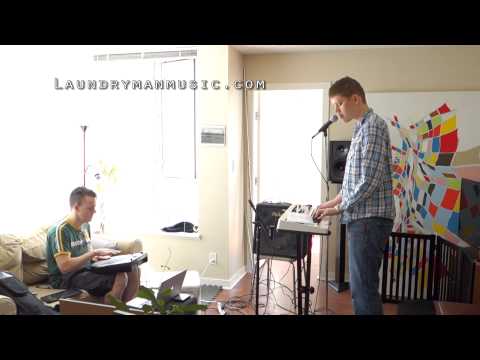 Vocal Practice – "Say Something" – Geoff Peters and Laundryman
Here's Geoff Peters and Jamal Knight, members of the Vancouver electronic duo "Laundryman" laundrymanmusic.com doing a practice on their cover of "Say Something" by A Great Big World & Christina Aguilera.
If you enjoyed this music, Please subscribe :) youtube.com/geoffmobile
This is Geoff's first time singing this song. It's still a work in progress! Thanks for your support :)
*** For a free MP3 download, please visit gpeters.com/tracks/laundryman-with-vocals-may-31-2014/
Equipment:
Roland Gaia SH-01 Synthesizer
Roland HandSonic HPD-20
Roland KC-350 amplifier
Cheers,
Geoff and Jamal
Laundryman is:
Jamal Knight – Roland HandSonic HPD-20, Ableton Live, Macbook
youtube.com/jasonknightfilms
Geoff Peters – Roland Gaia SH-01 Synthesizer and vocals
geoffmobile.com
Technical notes:
Recorded live in the room using a Zoom H1 in 48khz 24bit. Performed through a single Roland KC-350 amplifier. Audio mastered in Audacity using W1 Limiter, Equalizer, SC4 compressor.
Geoff is a beginner singer, he has been singing for less than a year. Special thanks to my vocal teacher Mark Downey Vocal Studio in Vancouver: markdowneyvocalstudio.com
Related Posts: