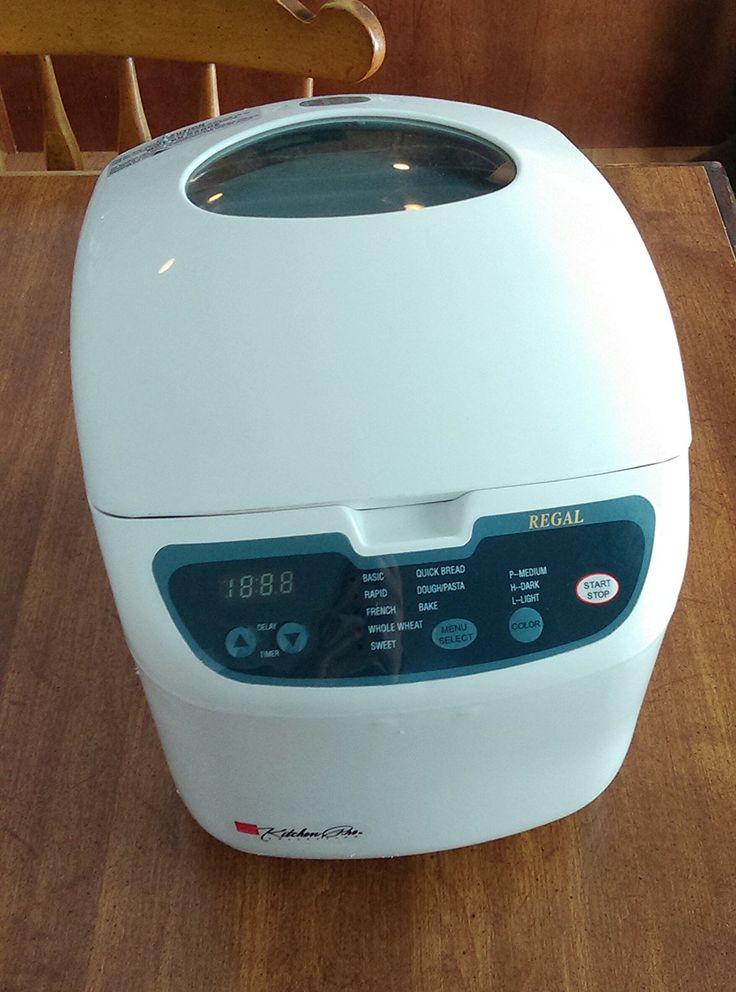 How to Clean and Maintain Your Bread Machine
by Geoff Peters, Home Baker Extraordinaire
I've been making bread for years now, and I love my bread machine. But the most challenging part is when the machine starts squeaking. Bread machines need some lubrication now and then. But despite what you may read online, don't use sewing machine oil or 3-in-1 oil, as these oils are poisionous. Instead, find a food grade (H1 rated) chain lubrication designed for lubricating chains inside commercial ovens in food plants. These are usually rated to very high temperatures – you should look for a lubricant that has a flash point of around 375 degrees F or higher, as the lubricant needs to remain stable even through multiple baking cycles. I recommend the Food Plant Chain Lube from CRC, which is available in Canada through business supply store websites such as Grainger or Tenaquip.
Apply the lubrication to the underside of the bread pan, on the top of the shaft attachment to the rotator clip. Just a squirt or two, and then rotate the shaft holding the pan upside-down to allow the lubrication to penetrate the shaft. This should hopefully solve any squeaking issues with your machine and keep it baking for many years to come.
Recommended product:

Food Plant Chain Lube, Aerosol Can
Format: 340 g
Appearance: Clear/White Liquid
Film Type: Wet
Base Type: Mineral Oil
Flash Point: 188°C
Model: AF201
Manufacturer Model No.: 73056
Food Plant Chain Lube, 340 Grams
Part No. – 73056
Case Order Number – 1006159
crc-canada.ca/industrial/products/food-plant/food-plant-chain-lube-340-grams.html
Related Posts: