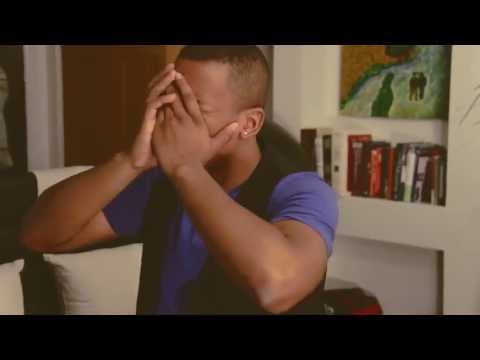 Shawarma – an original short film by Hon Leung, Geoff Peters, and Logan Rudrum
After Riley's roommate Dwayne keeps eating Riley's food, the two best buds find out if their friendship can survive a head thumping altercation. [COMEDY, 13 minutes]
Written and Directed by Hon Leung.
Camera / Lighting / Editing by Geoff Peters.
A Birds in the House and Crom Films Production
birdsinthehouse.com
(c) 2012 Birds in the House Productions and Crom Films
STARRING (in order of appearance)
Miguel Gamez – Riley
Doug Toljanich – Dwayne
Nathan Williams – Foster
Tony Ho – Courier 1
Michael Homenchuk – Courier 2
Silbi Kim – Car Accident Lady
Jericho Leung – Biker
Laura Jean – Ashely
PRODUCTION
Geoff Peters – Camera, Editing, Lighting
Logan Rudrum – Assistant Director, Boom Operator
Maxime Cyr-Morton – Color Grading, Boom Operator
Ronan Quinlan – Assistant Director, Boom Operator
Tony Ho – Foley Artist
Leo Soriano – Driver
MUSIC / SFX
Song 2 & Antitoxin – performed by Laundryman
(Jason Knight drums, Geoff Peters synth)
laundrymanmusic.com
Psychedelic Crater by Kevin Macleod
incompetech.com
Victrola Daycare by Duckett
(Generation Gap mix)
Metal crash 2 light.wav by Halleck
www.freesound.org/people/Halleck/sounds/121656/
Fist Punch 3.mp3 by CGEffex
www.freesound.org/people/CGEffex/sounds/89769/
Punch, slap, n' kick.wav by CGEffex
www.freesound.org/people/CGEffex/sounds/98341/
good kick in the head sound.aif by mwl500
www.freesound.org/people/mwl500/sounds/54807/?
whip,slap,belt,punch.wav by scarbelly25
www.freesound.org/people/scarbelly25/sounds/35409/
Body Hitting Mat.aif by MAJ061785
www.freesound.org/people/MAJ061785/sounds/85532/
SPECIAL THANKS
Donair Spot, Broadway and Willow
Vancouver BC Canada
Neil and Carol Peters
Bojan Bodruzic
Shirley Anne Claydon
Thomas Fillingham
Paul Jensen
Alec Richardson
Jonathan Tammuz
Shot on location in Vancouver BC Canada.
A Birds in the House and Crom Films Production
Copyright (c) 2012
Related Posts: